Public Speaking consistently ranks in the Top 10 things Americans Fear most… but not for me, I love it!
I love the energy of a group whether it is an intimate networking group or several hundred employees at a Fortune 1000 company, it is always an honor to be invited to speak with a group. I love seeing the spark of new knowledge, the recognition of shared human challenges and the opportunity to impact so many individuals. I always combine, research, actionable tips and tools and lots and lots of humor into my talks.
My talks cover a huge range of topics but some of the most popular include:
Getting Out of Your Own Way
Emotional Agility
Self-Compassion
Growth Mindset
If you are interested in having me speak to your group or employees please contact me at: julie@juliemgold.com
BTW – I am terrified of snakes, which is also in the top 10 most feared things.
---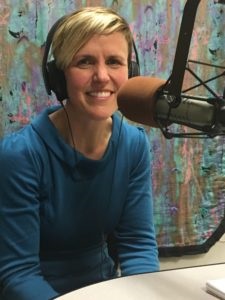 Julie also enjoys sharing her message on the radio, YouTube and Facebook Live.