Julie Gold loves to inspire and invigorate her audience. Her talks are always high energy, thought provoking and full of humor. Julie provides high value in short 15-30 minute talks and a deeper experience in her 60-90 minute talks.
If you are looking for a highly engaging speaker for your networking group, service club, clients or employees please contact Julie to discuss the details of your event.
---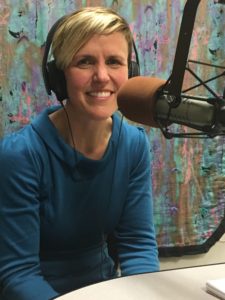 Julie also enjoys sharing her message on the radio, YouTube and Facebook Live.
Recordings from her appearance on The Tuesday Talk Show with Lindsay Woods.